If you're interested in taking your online dating experience with you on the go, you can download the Plenty of Fish mobile app (just follow the steps below!) If you prefer to upload apps from your computer, you can download them from the Google Play Store and the iTunes App Store.
From your device, open either iTunes or the Google Play Store
Search

for Plenty of Fish

Download the app directly to your device
Google Play:
You'll need to be logged in to your Google account on your PC and your mobile device. If you're logged in you should see the option to Install. Click install, and it'll bring up a list of all your connected devices. Just choose the one you want to download it to and you're off to the races.
iOS:
You'll need to be logged into your iTunes account on both your mobile device and laptop. All iPhone apps have to be installed from the App Store. However, if you want to install from your PC, install iTunes on your PC, connect your iPhone to the PC and let iTunes sense it, then in iTunes go to appstore and install the POF app. It will show the download progress in iTunes and then will automatically sync in iPhone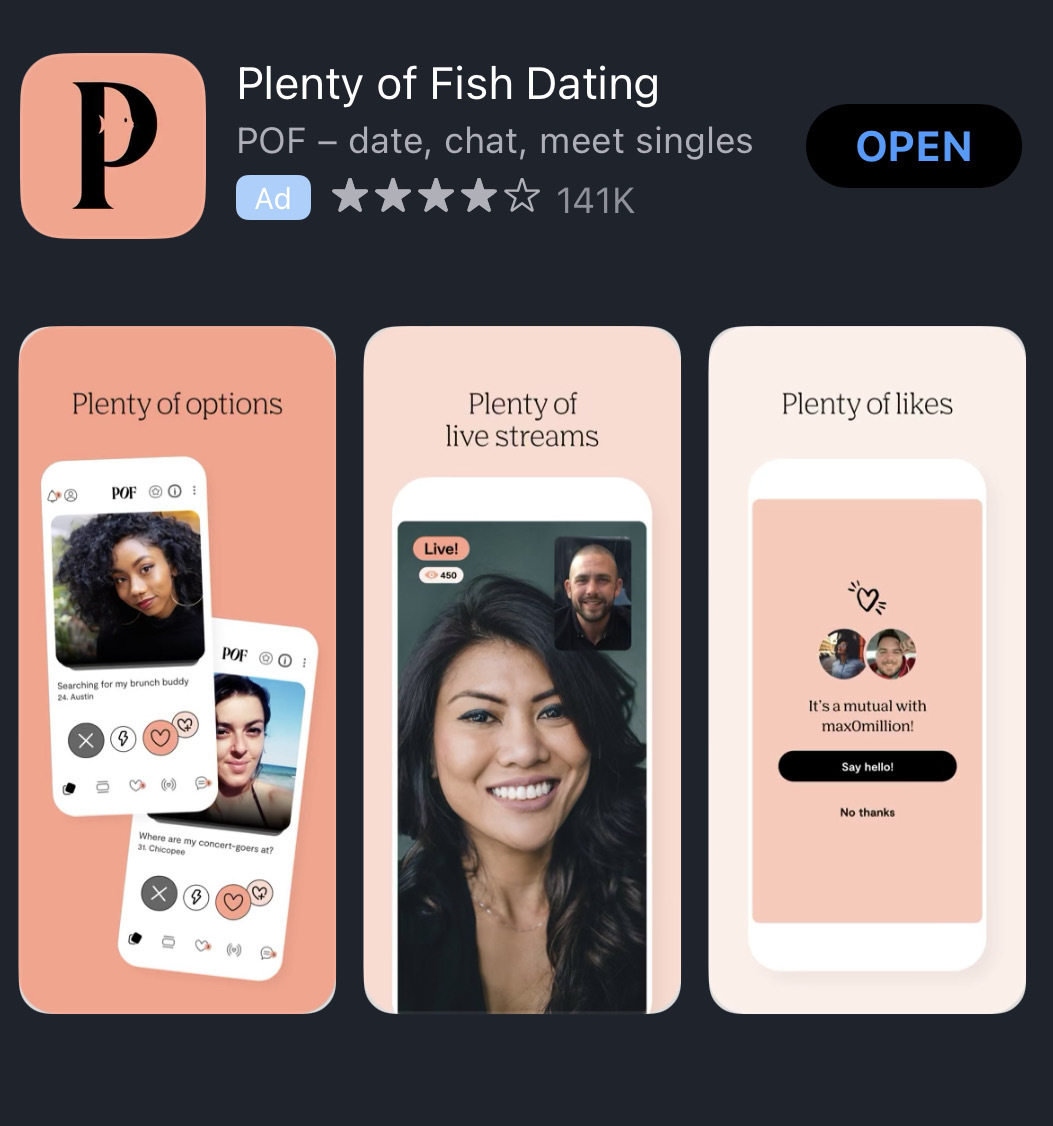 Need more help? You can reach out by simply filling out our contact form.

If you're contacting our team for any membership or billing related questions, just be sure to email from the registered email on your account (otherwise we can't verify it's you, meaning that we can't share account specific information with you!)

In addition, you can reach us via live chat support by clicking Support in the lower right-hand corner of this page. We're online between 8am -1pm PST. Wait times can vary based on customer volume, but we'll always be sure you know your position in the queue.