They say a picture is worth a thousand words, but we think it's worth a thousand dates. Uploading a photo is the best way to catch someone's attention before captivating them with your personality.
From your profile, select

Upload Photo

.

You can take a new photo, add a previously taken shot, or upload from Facebook.

Repeat as much as you'd like! Your account can hold up to 8 photos - 16 if you're an upgraded member!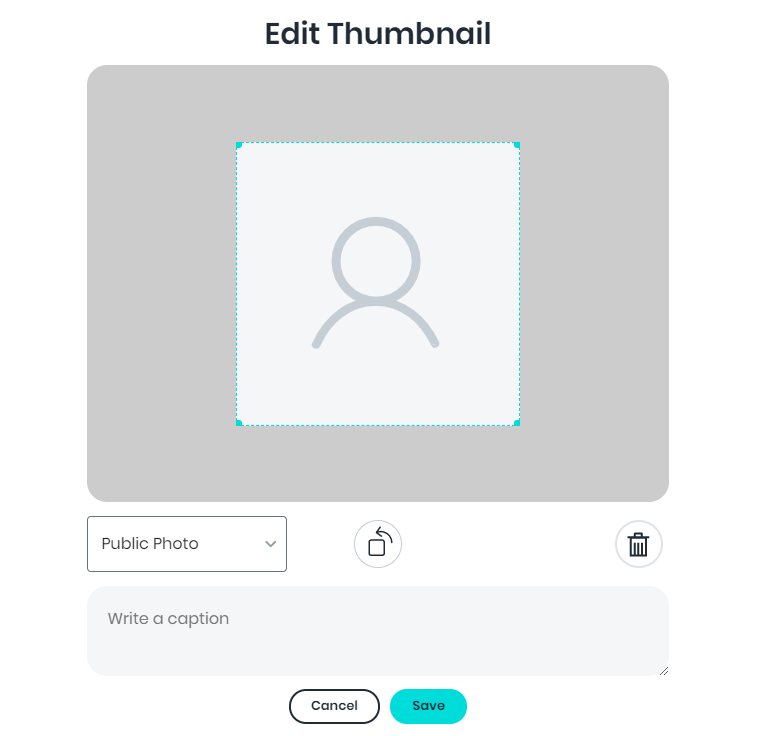 A reminder that whether your image is "Public" (visible on your profile) or "Private" (it doesn't appear on your profile, but can be attached to messages), all images are moderated, and must follow our image rules.
Guidelines for Posting a Photo
Good photos can really make your profile stand out, so we strongly encourage you to post several of them. We do currently limit you to 8 photos total (including your Primary photo). If you already have 8 photos, and you want to upload a new one, you'll need to remove one of your old photos first.
We have to reserve the right to crop or reject photos as needed to keep a clean, attractive, and appropriate atmosphere on the site. Once your photos are approved, they will appear on the site.
Here are some reasons photos could be rejected:
PROFILE IMAGES

There are ground rules we expect you to observe when it comes to the types of images we allow on our platform.
Images that contain the following content will result in your account being permanently banned:
Nudity or sexually explicit imagery
Drawings, caricatures, or other illustrations
Copyrighted images
Identifying information (ie, license plates, email or web addresses, visible street address numbers, etc.)
Shows of violence, violent gestures, or gruesome imagery
Depictions of criminal activity or drug use
Racist or hate imagery
Guidelines for Primary photos:
Your Primary photo must include a good, unobstructed view of your face that's big enough for potential matches to see you clearly.
There shouldn't be any other people in the photo.
If a photo was taken from further away and shows more of your body, we'll make a thumbnail that just shows your face. Don't worry, the full-size photo is still available on your profile page.
Even if a photo has a clear view of your face, it might still be too small to use as a Primary photo.
Also, keep in mind the following:
You must appear in the Primary photo.
Potentially offensive photos will not be posted.
Image files must be received in an approved format (eg, jpg, bmp, gif) and should be larger than 100kB and less than 5MB. (Please note, we convert all images to jpg to be viewed by all browsers.)
ATTACHING IMAGES TO MESSAGES

We understand that part of getting to know another person is through sharing images that speak to your personal and unique experiences. With that understanding in mind, once you have unlocked your Conversation Powers with another member, you may attach any image you like so long as it does not contain:
Nudity or sexually explicit imagery
Shows of violence, violent gestures, or gruesome imagery
Depictions of criminal activity or drug use
Racist or hate imagery
Tips for Photos
Whether you're a new member or simply want a fresh look, adding new photos can really help improve your experience on the site.
Your Primary Photo
DO use a good headshot or a shot of your head and shoulders.
DO smile!
DO use a recent photo.
DO make it a photo of just you.
DON'T wear sunglasses or a hat.
Your Secondary Photos
DO show yourself in your element!
DON'T submit photos of your kids or pets without you.
DON'T use copyrighted material or images of celebrities.
Any other questions about what type of photos we allow? Check out our Community Guidelines.