Keeping your photos up to date is a great way to refresh your profile. Whether you want to edit an existing photo or delete the photo to make room for a new one, it's all done from the same place.
From your profile, select

Upload Photo
Select the uploaded photo, and click on the Edit or Delete icons
If the photo is the only one on your profile, you won't be able to delete it and will need to replace it in before you can remove it
Tip: If an image is sideways, try deleting it and uploading it again, but this time before clicking save look for the rotate icon and click that to rotate the image 90 degrees clockwise until it's displayed the right way.
Don't wanna show all your images right away? Looking to keep that air of mystery? Make some of your images Private by clicking on the dropdown and selecting Hide Photo.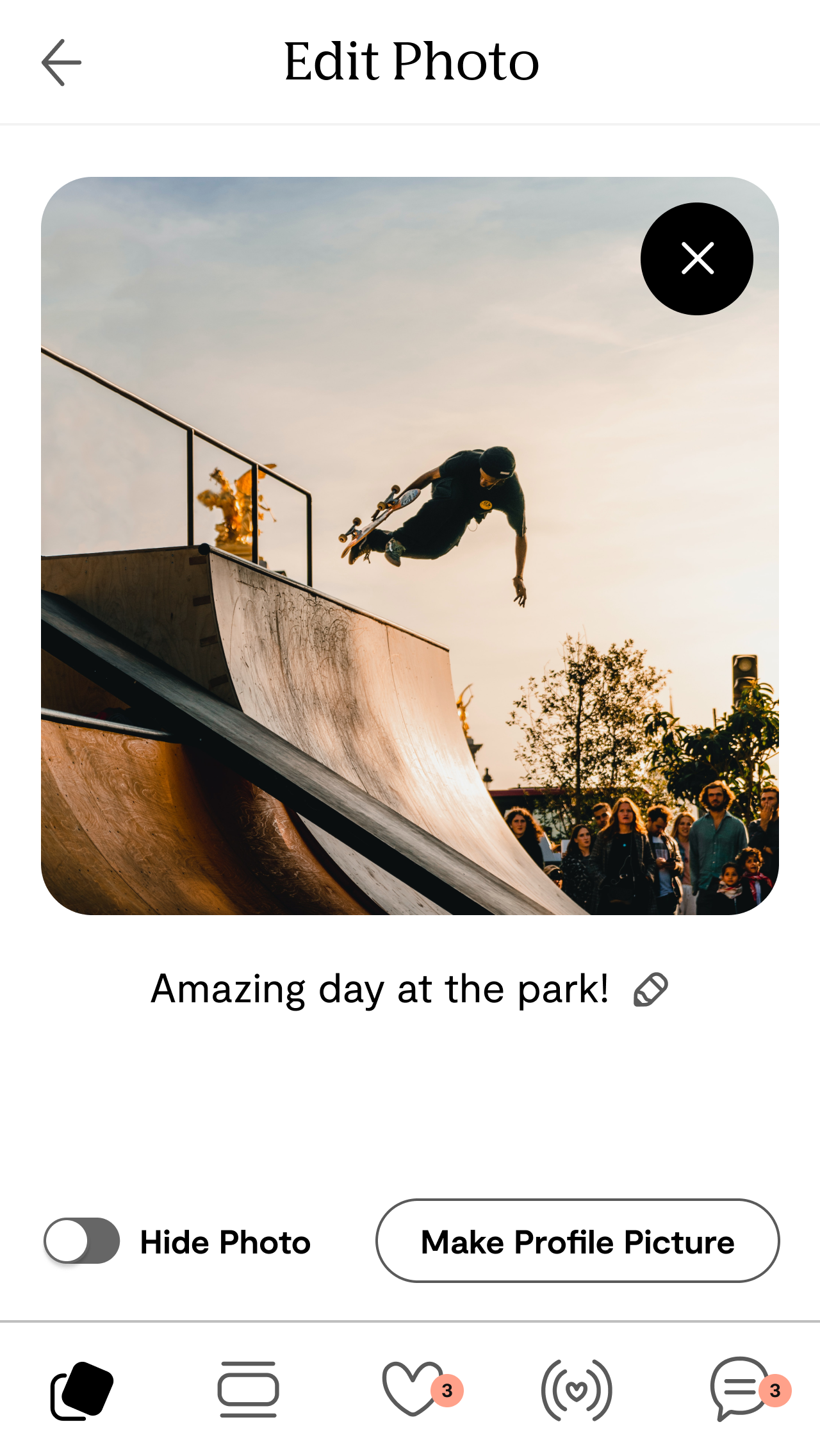 Want to add a caption?
From your profile, select Edit Profile

Tap on the image you would like to add a caption to.

Tap Add Caption and tap Update to save changes.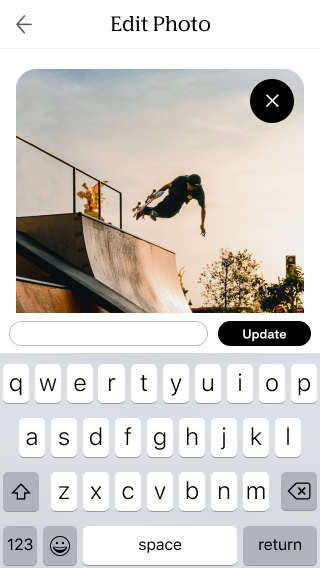 Need more help? You can reach out by simply filling out our contact form.

If you're contacting our team for any membership or billing related questions, just be sure to email from the registered email on your account (otherwise we can't verify it's you, meaning that we can't share account specific information with you!)

In addition, you can reach us via live chat support by clicking Support in the lower right-hand corner of this page. We're online between 8am -1pm PST. Wait times can vary based on customer volume, but we'll always be sure you know your position in the queue.