Plenty of Fish customer support is always available free of charge. We will never ask to remotely connect to your computer for any support-related request, nor will we ever ask for your login credentials.
Plenty of Fish offers a customer support phone line reserved
only
for questions regarding billing, payments, and subscriptions:
US / CANADA: +1 888-299-9531
UK: +44 020 8068 0970
AU: +08 7228 0199
EU: +01 86 26 05 95

)
Please have the email associated with your account and POF Username ready, and provide a detailed description of your request, and we will do our best to resolve the issue.
If you happen to find a Plenty of Fish phone number online, do not call that number! Fraudsters will often post fake numbers and try to steal your credit card details.
For all other requests, here's how you can reach us.
You can reach out by simply filling out our contact form.
In addition, you can reach us via live chat support by clicking Support in the lower right-hand corner of this page. We're online between 8 am -12 pm pst, and 1:30 pm - 3 pm (PST). Wait times can vary based on customer volume, but we'll always be sure you know your position in the queue.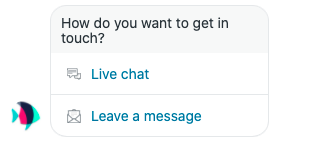 POF.com is the only place we will share updates, and we will never ask for your login credentials.