Reporting Guide
We created POF in the hopes of creating an easy and fun dating experience where members can be their true selves without fear of judgment. In the online world, harassment, bullying, and unwanted sexual messages can happen more than they should, and we also know that the ability to report bad behavior is a key part of feeling safe while online dating. Whether something is big or small, our Support teams are here to support you in any way we can.
How do I know I am safe when I make a report? We never under any circumstance let someone know they have been reported. We want you to feel safe reporting people to us, so we will not share your information or details with anyone, ever.
What happens after I make a report? Great question, you can check our Reporting breakdown here.
What reporting reason should I pick? We suggest picking the report reason that feels most true to your experience. If you would like some more information about our reporting options, you can check our Reporting breakdown here.
Reporting a Profile or Message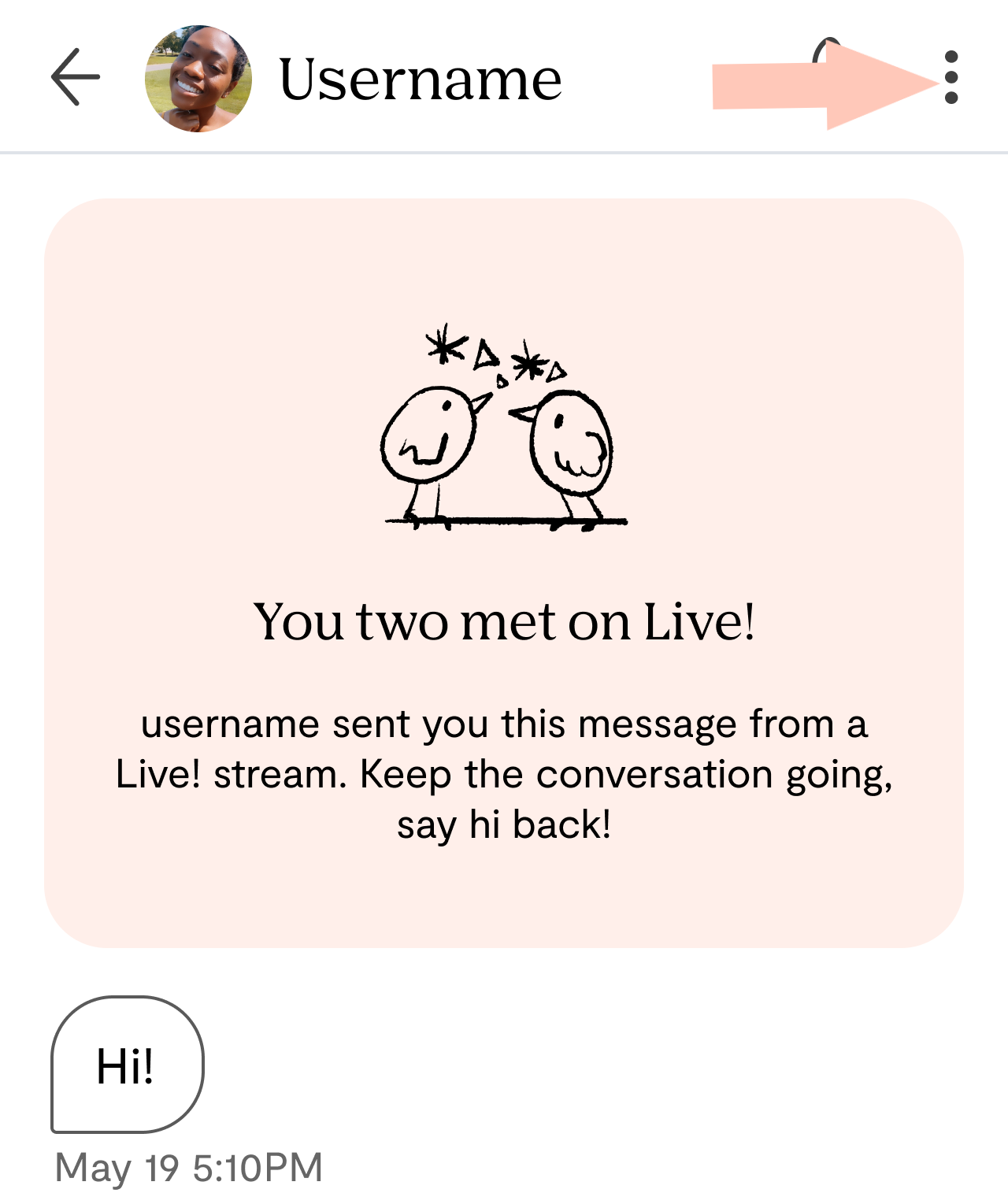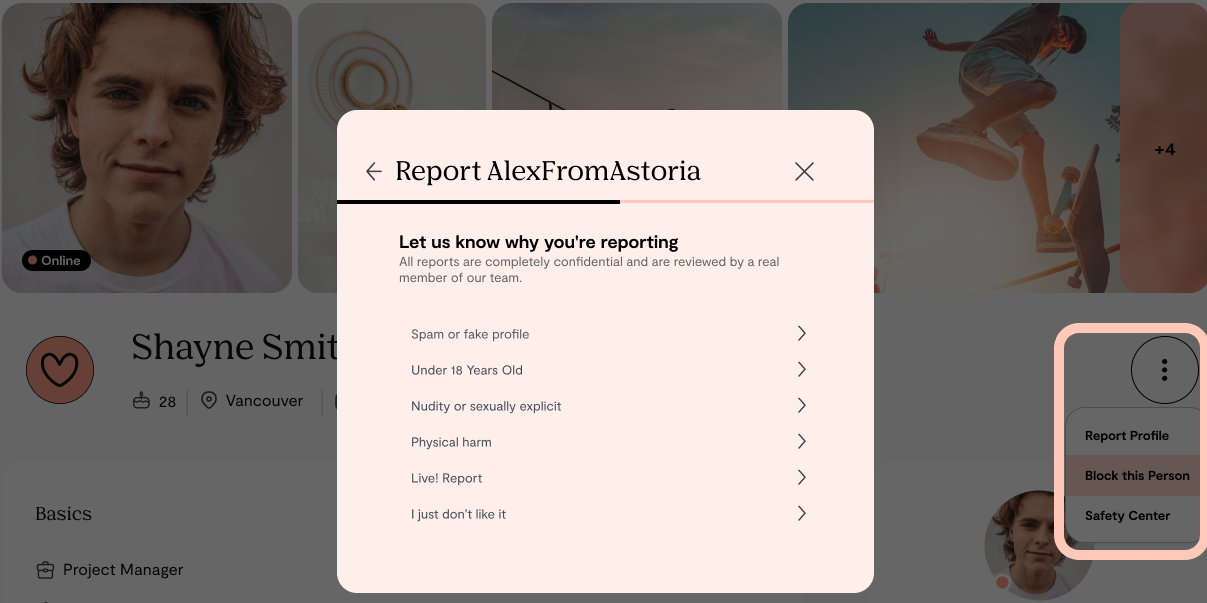 Reporting an Image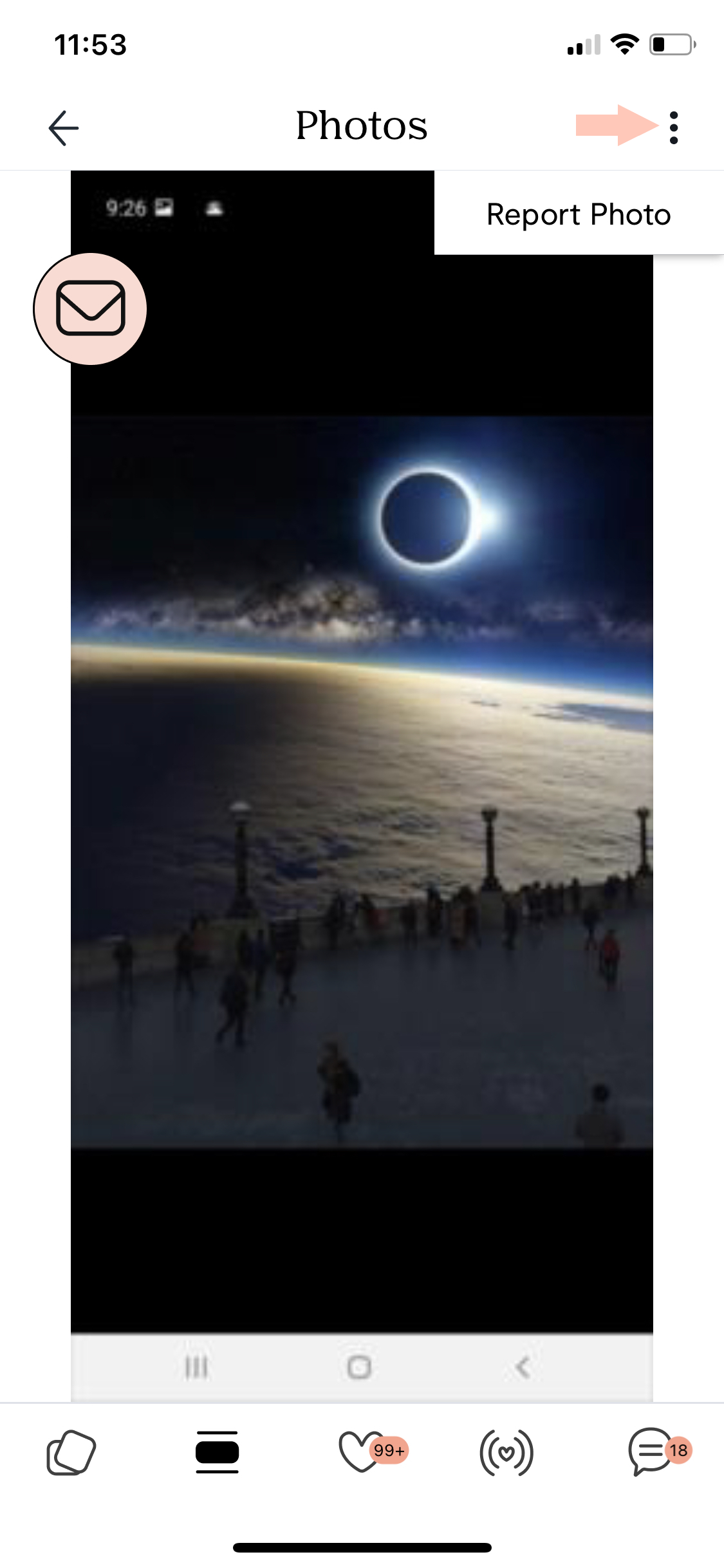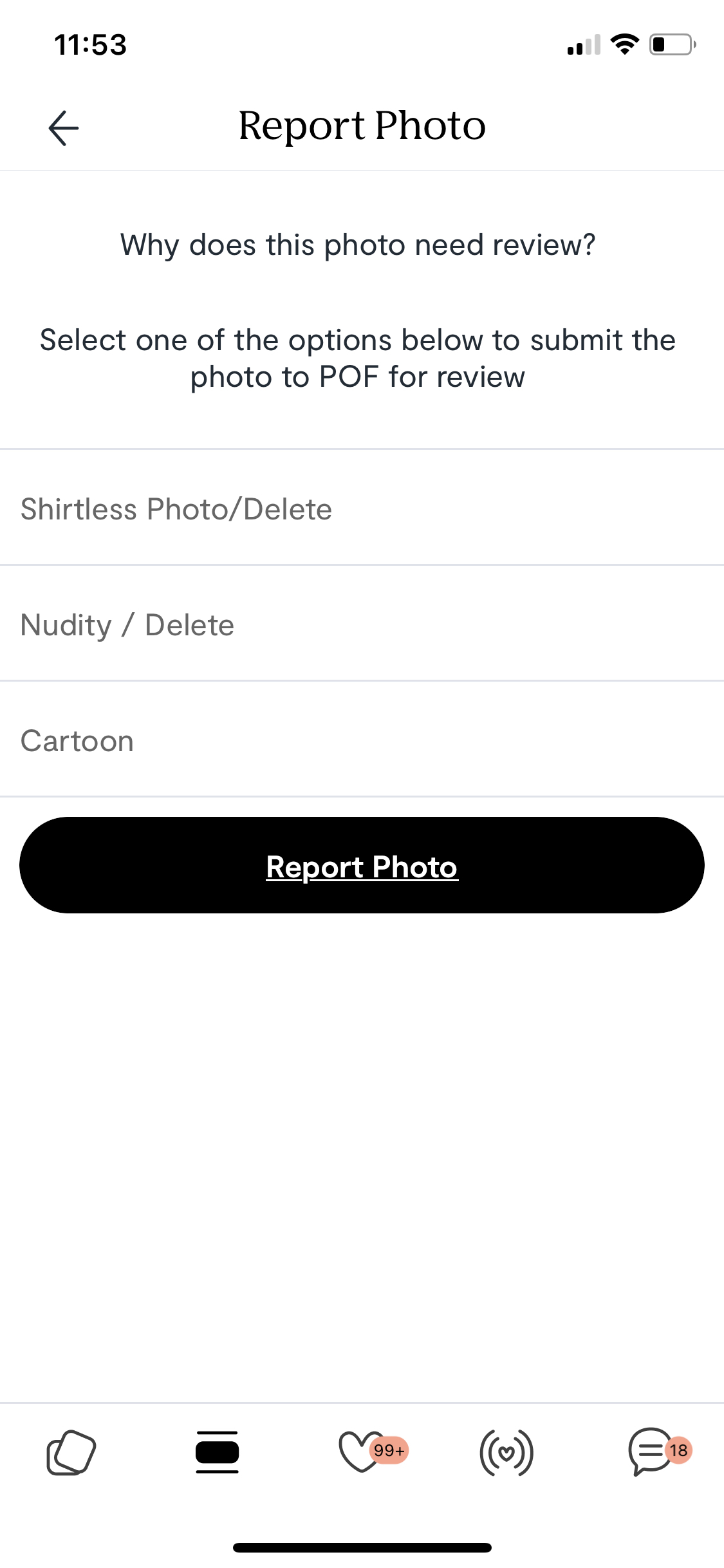 Need more help submitting your report? Check out our Reporting breakdown here.
Need more help? You can reach out by simply filling out our contact form.

If you're contacting our team for any membership or billing related questions, just be sure to email from the registered email on your account (otherwise we can't verify it's you, meaning that we can't share account specific information with you!)

In addition, you can reach us via live chat support by clicking Support in the lower right-hand corner of this page. We're online between 8am -1pm PST. Wait times can vary based on customer volume, but we'll always be sure you know your position in the queue.