We're sorry to see you go (unless you have met someone special, then we're ecstatic). Deleting an account is final, meaning that if you change your mind, you can't reactivate it, so all your photos, chat history, and member interactions (Matches, Likes etc.) will be deleted forever. If you sign up for a new account and you are an upgraded member, it doesn't transfer over.
Not using an iOS? To delete your account using another device, please visit this article on deleting your account.
If you're ready to move on, just follow the steps below:
On your Apple iOS device, head to My Profile
Click on Manage Account
Choose Delete My Account


Wanting another option?
You can also Take a Break instead. That means that your profile won't be displayed in search results, so it is a great option if you are just wanting to Take a Break.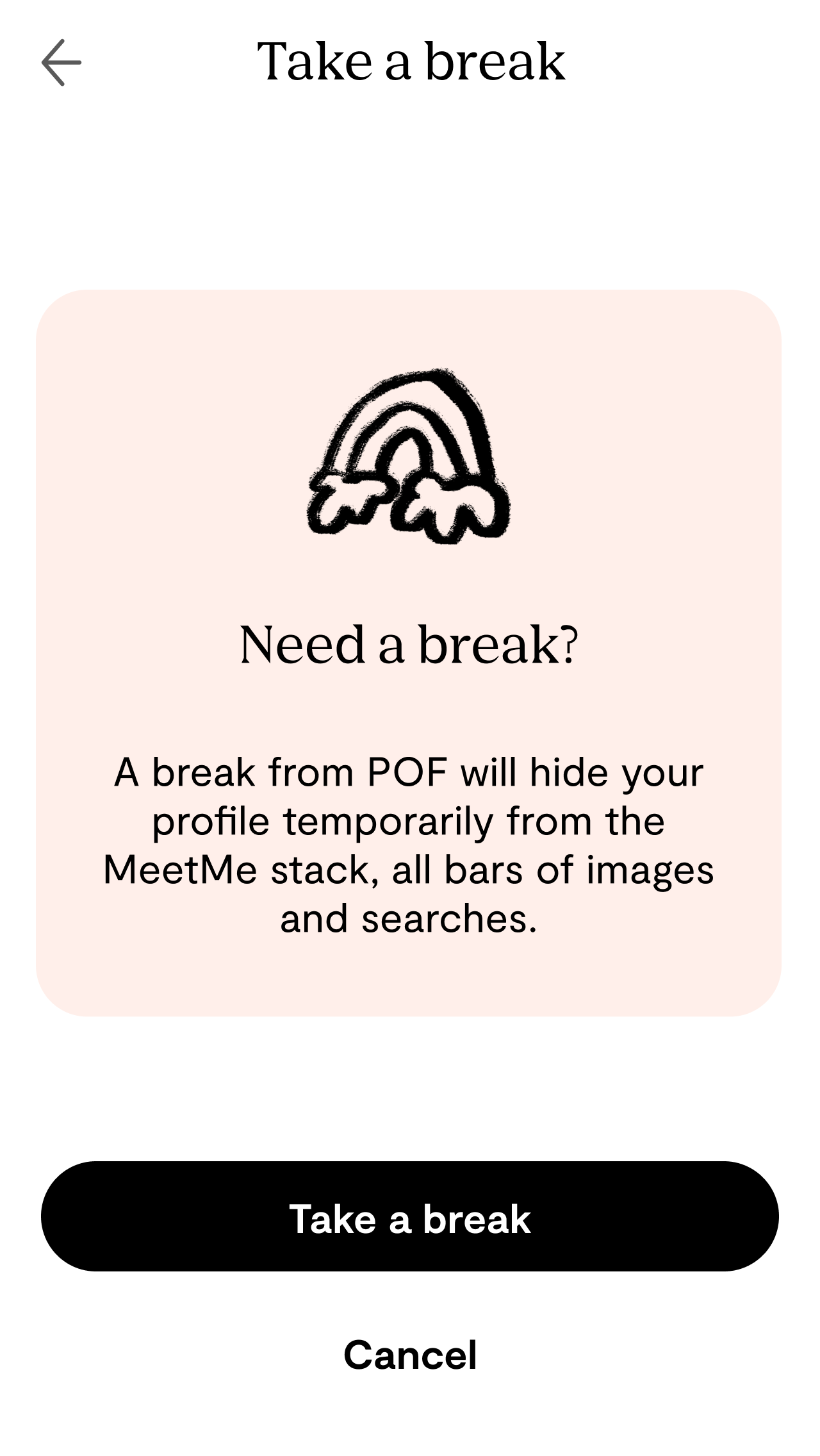 Still stuck? Send us a message
Need more help? You can reach out by simply filling out our contact form.

If you're contacting our team for any membership or billing related questions, just be sure to email from the registered email on your account (otherwise we can't verify it's you, meaning that we can't share account specific information with you!)

In addition, you can reach us via live chat support by clicking Support in the lower right-hand corner of this page. We're online between 8am -1pm PST. Wait times can vary based on customer volume, but we'll always be sure you know your position in the queue.